Blog
September 2021
Tuesday, September 21, 2021
Save the date for these vaccine clinics if you are still needing to get vaccinated! If you are getting your 2nd vaccine, you will also get a 3 month pass to the YMCA for free!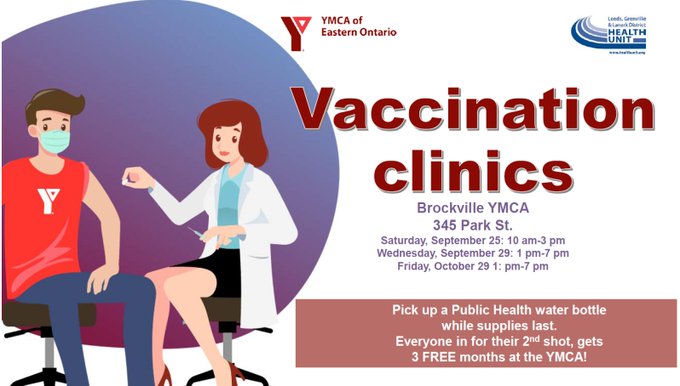 Wednesday, September 15, 2021
Today we are kicking off our 2021 Campaign with the first day of our 3M Harvest Lunch at Loaves and Fishes Brockville. Watch this special presentation to see what 3M Canada & United Way Leeds & Grenville are doing in our communities this month.
Tuesday, September 14, 2021
On September 15th we are kicking off our 2021 Campaign at our 3M Harvest Lunch event at Loaves & Fishes, Brockville. Tune in here at noon to see a special presentation about the event.
We hope that you are able to #showyourlocallove by buying a ticket. We're aiming to sell 1,000 tickets - which will ensure 1,000 people in need in our community have a hot lunch during our 3M Harvest Lunch events.
If you haven't bought a ticket yet, please visit here to buy one (or 10), today. Your ticket donation qualifies for a tax receipt.